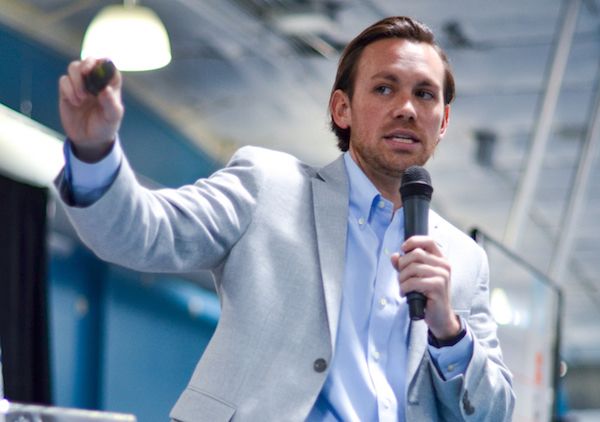 My passion for helping people start their business began in 2015. I just started as a Business Consultant for the SBA, providing information and advice to people tyring to start and grow their business.
Part of the consulting role was to learn about different business structures and help people register their business with the state of Florida. While learning the  process and navigating Florida's business registration website wasn't overly complicated, it was still a scary step for many new business owners. They were concerned they would mess up the registration! Even though I couldn't (and still can't!) provide legal advice, I acted as a guide to help many clients start their business.
After four years of working at the SBA, I took my starting a business knowledge to FitSmallBusiness.com. For almost two years I specialized in writing in-depth information about how to start a business. Writing about the content increased my startup business knowledge to a new level.
During my time at the SBA and FitSmallBusiness.com, I also developed a new hobby: improv and sketch comedy. I took classes, joined a team, and ended up performing in a monthly all-new 90-minute comedy show for two years!
(side note: After FitSmallBusiness.com, I worked at Google for three years helping them develop educational content)
Now, after working at the SBA, Fit Small Business, and getting better at entertainment, I'm taking my knowledge in business formation and love for performing to help aspiring entrepreneurs just like YOU start their business!
So, if you want to learn how to get your business registered WITHOUT falling asleep, watch my videos, and read my articles. If it's the right decision for you, register the dang thing.
AND sign up for my newsletter to receive actionable tips for new business owners and entreprenuers. I'll help you become the successful entrepreneur that I know you can become: